Accredited Business Services
Log in to your BBB Account where you can claim your business profile, adding additional information to your BBB Business Profile.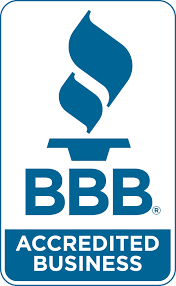 If your business is accredited through your BBB, you may log in to this "Accredited Businesses Only" page for information specific to your accreditation.

You may log in to the complaint system using this link. You will be required to enter the case ID and your password, which you should have already received. If you do not have this information, please contact your BBB at to obtain it.
X
What is a BBB Business Review?
We offer free reviews on businesses that include background, licensing, consumer experience and other information such as governmental actions that is known to BBB. These reviews are provided for businesses that are BBB accredited and also for businesses that are not BBB accredited.
X
BBB Reporting Policy
As a matter of policy, BBB does not endorse any product, service or business.
BBB Business Reviews are provided solely to assist you in exercising your own best judgment. Information in this BBB Business Review is believed reliable but not guaranteed as to accuracy.
BBB Business Reviews generally cover a three-year reporting period. BBB Business Reviews are subject to change at any time.